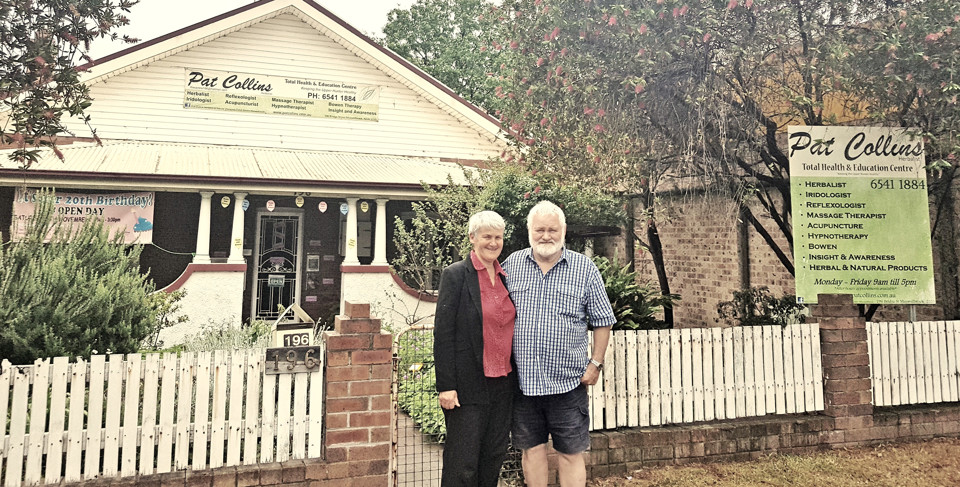 Pat & husband Bryant opened up T.H.E Centre in 1997
Acupuncture & Remedial Massage
Traditonal Chinese Medicine
Emotional Freedom Technique (EFT)
IYS Therapy, Crystal Dreaming

Pat has her own established range of herbal products, as well as 8 books filled with information on weeds, recipes and handy tips.
Available in store and online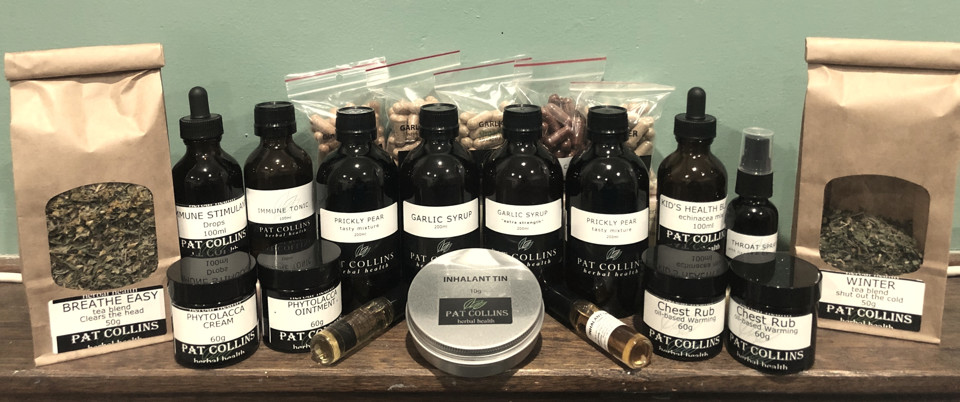 Other services at T.H.E Centre
Herbal and Health products
Full range of Pat Collins' own herbal & cosmetic products made from garden and bushland ingredients with no hidden additives.
Workshops
Workshops are held at THE Centre and at other locations throughout the year.
Lending library
THE Centre maintains a lending library of interesting and diverse publications for anyone interested in reading and learning more.
The garden
We have converted our front and back yard into herb gardens that now contain over 100 useful herbs and other plants. These have been labelled so you can identify and enjoy the plants as you stroll around the garden

.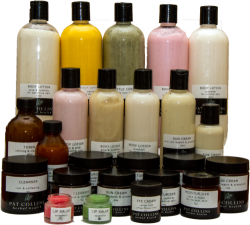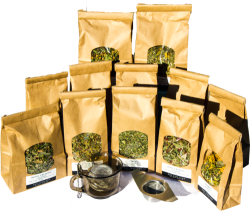 Opening Hours
9am – 5pm Monday to Friday
(outside these hours by appointment)