Practitioners and Therapists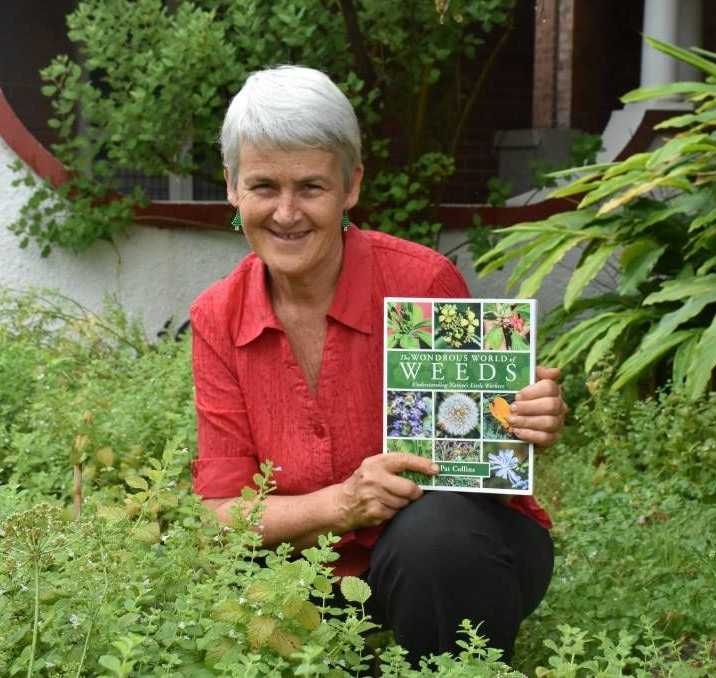 Pat Collins
Herbalist - Owner
(Australian Traditional Medicine Society www.atms.com.au)
Diploma Herbal Medicine 1989
Diploma Biochemistry 1989
Diploma Iridology 1989
Clinical Hypnotherapist 1996
Diploma Reflexology 2000
Wednesday to Friday 9am/1pm - 3pm/6pm
(other times can be arranged)
Claire Sokolwsky
Hypnotherapist / EFT (Emotional Freedom Technique)
Hours Available:
By appointment only Monday & Thursday
Lorraine Nilon
Soul Intuitive
Lorraine Nilon is a Soul intuitive™. Intuitive readings that help you understand your life experience and your emotions.
Lorraine has published 2 new books—Your Insight & Awareness , Breaking Free from the chains of silence.
Hours available:
Tuesday 11am - 3:30pm (other days can be arranged)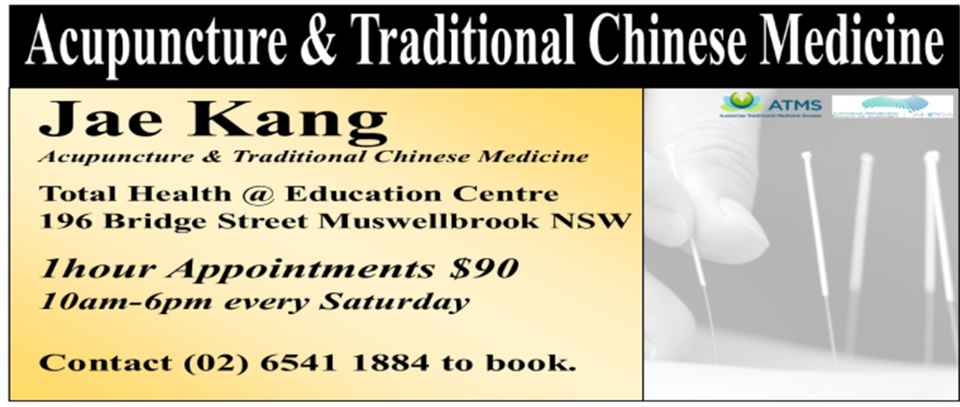 Jae Kang
Acupuncture, Remedial Massage & TCM
Acupuncturist
Chinese Medical Practitioner
Remedial Massage Therapist
Chinese Massage Therapist
Hours Available;
Saturdays 10am-6pm
Joanne Van Hees
Bowen Therapy
Hours available: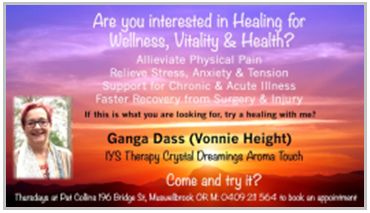 Vonnie Height
(Ganga Dass)
Ignite Your Spirit (IYS) Therapy, Crystal Dreaming & Aromatherapy
Ignite Your Spirit (IYS) Therapy is an alternative healing modality which allows you to understand more about the expansion of your consciousness and your own energy anatomy. It helps you learn how to relieve stress and anxiety and supports you through chronic and acute illness. It can also help before and after surgery for a faster recovery. Learn how to avoid taking on other peoples issues or energy.
Vonnie combines Crystal Dreaming (past life healing) IYS and Aromatherapy in her sessions.
Vonnie will be availabe in September
Call 0409 211 564 to book.