Practitioners and Therapists
going the extra smile
Pat Collins
Herbalist - Owner
Herbalist
Iridologist
Hypnotherapist
Full health Appraisal
Herbal Workshops
Herbal Teaching
Bush Tucker Camp
Herbalist ATMS # 3440 (Australian Traditional Medicine Society www.atms.com.au)
Diploma Herbal Medicine 1989
Diploma Biochemistry 1989
Diploma Iridology 1989
Clinical Hypnotherapist 1996
Diploma Reflexology 2000
Hours available: Wednesday to Friday 9am/1pm - 3pm/6pm (other times can be arranged)
Claire Sokolwsky
Hypnotherapist / EFT (Emotional Freedom Technique)
Hours Available:
By appointment only Monday & Thursday
Jessica Norton - Body Integrity
Massage Therapist
Remedial Massage

Pregnancy Massage

Sport Massage

Soft tissue Mobilization

Stretching

Stress and Trigger points

Equine Body Work

Holistic Lifestyle Coaching
Dip RM EEBW HLC 1
Hours Available:
Monday, Tuesday, Wednesday by appointment.
Joanne Van Hees
Bowen Therapy
Aromatherapy

Bowen Therapy

Emmett Technique
Hours available:
Wednesday 1.00pm-5.00pm, other times by appointment.
Lauren Wennerbom
Psychic/Medium
Psychic Medium

Tarot Card Readings

Trance Medium Sessions
Hours available:
Wednesdays by appointment only (call Lauren on 0427 715 851 to book
Lorraine Nilon
Soul Intuitive
Lorraine Nilon is a Soul intuitive™. Intuitive readings that help you understand your life experience and your emotions.
Lorraine has published 2 new books—Your Insight & Awareness , Breaking Free from the chains of silence.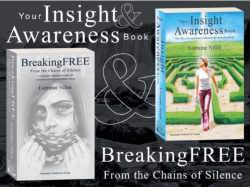 Hours available:
Tuesday 11am - 3:30pm (other days can be arranged)
Maudy Liu
Psychologist
Child, Adolescent & Family Counselling

Psychological Assessments

Depression, Anxiety & Stress

Workers Compensation

Pain Management, Trauma Counselling

Employees Assistance Programs

Critical Incident Management

Mediations & Workplace Training
Master of Psychology
Hours available:
Every second Friday 9am-5pm (call AusPsych on 02 4926 1688 to book)

Nicole Gray
Naturopathic Nutritionist
Learning & Behavioural difficulties

Depression & Anxiety

Irritable Bowel Syndrome or Disease

Thyroid Disorders

Impact of Stress on Health

Nutrient Deficiencies

Arthritis

Chronic Fatigue

Auto-immune Diseases

Hormonal Irregularities

Headaches

Lots more…..
Advance Diploma of Nutritional Medicine (2016)
Professional Certificate of Applied Aromatherapy (2017)
Certificate in Western Herbal Medicine (2016)
Advanced Diploma of Naturopathy (completed by Aug 2018)
Hours available
Monday 930am-4pm (Singleton appointments also available, book via Nicole 0400 428 891)