Practitioners @ T.H.E Centre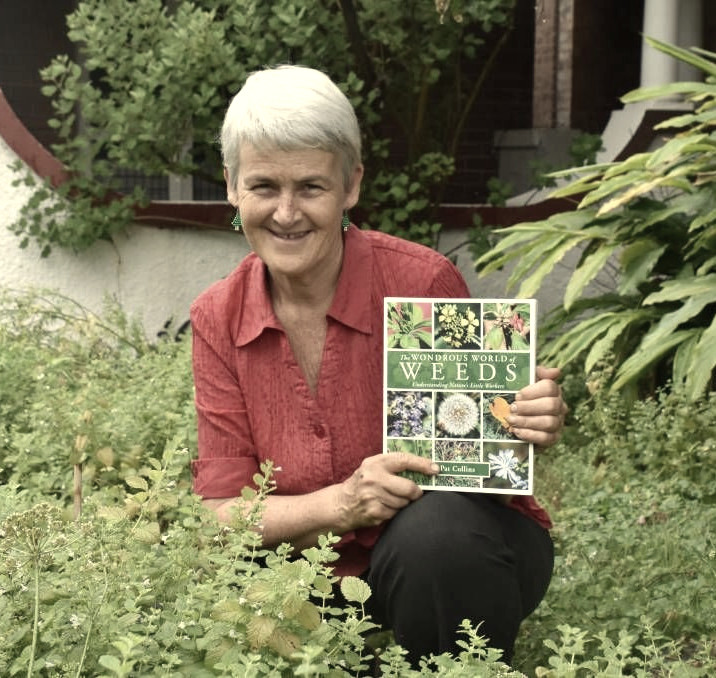 Herbalist, Iridologist, Hypnotherapist, Full health Appraisal
Herbal Workshops, Herbal Teaching

Herbalist ATMS # 3440
(Australian Traditional Medicine Society www.atms.com.au)
Diploma Herbal Medicine 1989
Diploma Biochemistry 1989
Diploma Iridology 1989
Clinical Hypnotherapist 1996
Diploma Reflexology 2000
Pat Collins
Herbalist - Owner
I was searching for the perfect place to set up an alternative therapies Centre in Muswellbrook with my friend Anita. We checked out 196 Bridge St a few times and when it was still for sale a few months later we decided this was the place for us. That was 24 years ago and much water under the bridge since then. I remember our Opening near Xmas and I got some fellow Practitioners to plant a Ginkgo tree and you should see how big it is now!
Many Practitioners and staff have passed through our doors and thousands of clients and customers. We opened THE Centre to service the people of the Upper Hunter with Herbalists, Naturopaths, Massage and Bowen therapists, Hypnotists, Psychologists and so many other varied modalities.
I make a range of Herbal products for my clients, students and customers to help their various needs and this has blossomed into a busy mail service. I've also written many books and produced a DVD. They are all about weeds, herbs and natives anad practical ways of using them. I also love teaching and have run many workshops and courses at THE Centre and now teach further afield.
Personally, I qualified in 1989 as a Herbalist and have done further courses to qualify as an Iridologist, Reflexologist and Clinical Hypnotherapist. I am a Board member of Estuary Learning and a Vice President and Treasurer for Indigenous Plants for Health Association. I live with my husband on a bush block surrounded by Wollemi National Park at Martindale near Denman. I have two children and two gorgeous grand daughters.
Hours available:
Wednesday to Friday 9am/1pm - 3pm/6pm
(other times can be arranged)
BHSc (Western Herbal Medicine).
Abigail is a registered Medical Herbalist passionate about finding natural alternatives to prevent disease progression. She has been the resident Medical Herbalist at Thrive Wellness Hub in Newcastle for almost 3 years, where she worked with a team of counsellors and psychologists to help the people of the Lower Hunter to Thrive. One of the many changes COVID made was moving many clients onto Zoom, this enabled her to spread her borders beyond just the Lower Hunter. Abigail recently moved to Muswellbrook for a better quality of life, where she has now joined us at T.H.E. Centre as well.
Abigail has a passion in helping individuals through every phase of life, from preconception through to the golden years. She has had great success treating people with gut related issues, endometriosis, menopausal symptoms, stress and anxiety, side effects related to antidepressants, ADHD (both in adults and children), arthritis and many more.
Hours Available;
Abigail is available @ T.H.E Tuesdays 9am-5pm and Monday, Wednesdays, Thursday & Friday by appointment. She is also available for Zoom consults, as well as home visits for families that find it difficult to get around.
Lorraine Nilon
Soul Intuitive
Lorraine Nilon is a Soul intuitive™. Intuitive readings that help you understand your life experience and your emotions.
Lorraine has published 3 books—Your Insight & Awareness , Breaking Free from the Chains of Silence & recently Spirituality, Evolution & Awakened Consciousness
Hours available:
Tuesday 11am - 3:30pm (other days can be arranged)
Jae Kang
Acupuncture, Remedial Massage & TCM
Chinese Medical Practitioner

Remedial Massage Therapist

Chinese Massage Therapist
Hours Available;